Michael Del Galdo Tapped as a Top Illinois Municipal Lawyer
January 22, 2018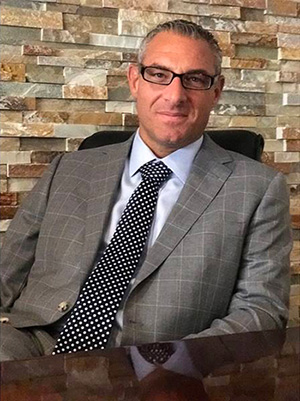 By David Ormsby, Patch Contributor. View the original article here.
3 Illinois attorneys land on Thomson Reuters' "Super Lawyers" 2018 list of "top" local, state government lawyers in U.S.
(Berwyn, IL) – A national legal magazine is out with its 2018 list of the nation's best lawyers and three Illinois attorneys have made its list of "top" local government lawyers.
"Super Lawyers" magazine, part of Thomson Reuters, just rolled out its 2018 national list of top lawyers – "Nation's Top Attorneys" – and selected three Chicago-area barristers – two from Chicago and one from suburban Berwyn – for its "top attorneys" in the category of state, local, and municipal law: John B. Murphey, Jr., Rosenthal-Murphey, LLC in Chicago; former 2nd Ward Alderman Robert Fioretti, Roth Fioretti, LLC in Chicago; and Michael Del Galdo, Del Galdo Law Group, LLC in Berwyn.
"Super Lawyers selects attorneys using a patented multiphase selection process," according to Super Lawyers' selection explanation. "Peer nominations and evaluations are combined with independent research. Each candidate is evaluated on 12 indicators of peer recognition and professional achievement."
Of the three, Michael Del Galdo, who founded his now 21-strong attorney firm in 1998, represents multiple park districts, school districts, municipalities, and other units of government in Cook, DuPage, and the collar Counties as the general counsel or special counsel, including: Village of Melrose Park; Village of Steger; Town of Cicero; City of Berwyn; City of Chicago Heights; Village of McCook; Village of Ford Heights; Village of Broadview, among others.
Del Galdo said that he owes his selection to providing 24/7 accessibility; unfailing attention to the fine print; and relentless monitoring and parrying of endless new state laws that annually seek to alter the legal playing field in which local governments operate.
"A mayor has to be able to reach you just as easily and quickly on a Saturday night as on a Monday morning," said Del Galdo. "And your advice must obviously be cognizant of not only the nuances of current law, but also – and equally as important – looming changes to law coming from Springfield."
Del Galdo recently boosted his firm's municipal practice by bringing a top Illinois House lawmaker on board.
Attorney and State Rep. Lou Lang (D-Skokie), who serves as an Illinois House Deputy Majority Leader, joined the Del Galdo Law Group on July 24 and serves as "of counsel" to the firm and works in its local government practice, focusing on municipal law, economic development, and election law.
There are approximately 85,000 licensed attorneys in Illinois.
By David Ormsby, Patch Contributor