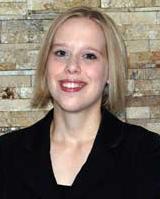 Cynthia S. Grandfield - Senior Counsel
Cynthia Grandfield is an experienced civil litigator and trial attorney. She is Senior Counsel in Del Galdo Law Group's Litigation Department at the Chicago office. Ms. Grandfield has devoted her career to the representation of units of government. Her experience in representing government clients also assists her in representing select private clients. Types of cases Ms. Grandfield frequently handles include: civil rights, labor and employment, employment discrimination, personal injury and premise liability defense, real estate, condemnation, construction, environmental, and contract disputes.
Ms. Grandfield is both a litigator and trial attorney. As a litigator, she has regularly obtained dismissals and summary judgments. She also guides her clients in reaching favorable settlements. As a trial lawyer, she has tried over 100 cases to verdict – ranging from one-day bench trials to multi-week jury trials.
REPRESENTATIVE EXPERIENCE
Obtained verdict of zero liability as lead counsel for defendant municipality after a weeklong state employment discrimination bench trial. The verdict for the defense was affirmed on appeal.
Won multiple summary judgments on behalf of the defense in federal §1983 wrongful death lawsuits as lead counsel.
Obtained verdict of zero liability as part of trial team for defendant municipality after a three-week federal employment discrimination jury trial.
Limited plaintiff's monetary recovery to 10% of their multi-million-dollar trial demand as lead defense counsel in a two-week complex commercial state jury trial.
Plaintiff agreed to voluntarily dismiss her federal employment discrimination case entirely after Ms. Grandfield conducted extensive third-party discovery that revealed fatal flaws in Plaintiff's claims.
Won summary judgment on basis of immunity in federal §1983 First Amendment case that had lasted several years with a string of attorneys from other firms filing unsuccessful dispositive motions prior to Ms. Grandfield taking over the case.
Won outright dismissal of complex state premises liability suit brought by large apartment community.
EDUCATION
J.D., cum laude, DePaul College of Law, Chicago, Illinois
-Managing Editor of Notes and Comments, DePaul Business and Commercial Law Journal
-Dean's List
-Dean's Merit Scholarship Recipient
B.S., University of Dayton, Dayton, Ohio
-Dean's List
-Dean's Merit Scholarship Recipient
-Certificate of Academic Excellence in Foreign Language

PROFESSIONAL INVOLVEMENT
Chicago Bar Association
-Judicial Evaluation Committee, 2009 to present
Federal Bar Association, Chicago Chapter
-National Government Relations Committee, 2018 to present
-United Nations Working Group, 2020
Frequent speaker and author on wide range of topics from government ethics and conflicts of interest to the application of the rules of civil procedure.
ADMITTED TO PRACTICE
Illinois
U.S. District Court for the Northern District of Illinois (General and Trial Bar)
U.S. District Court for the Central District of Illinois
Seventh Circuit Court of Appeals