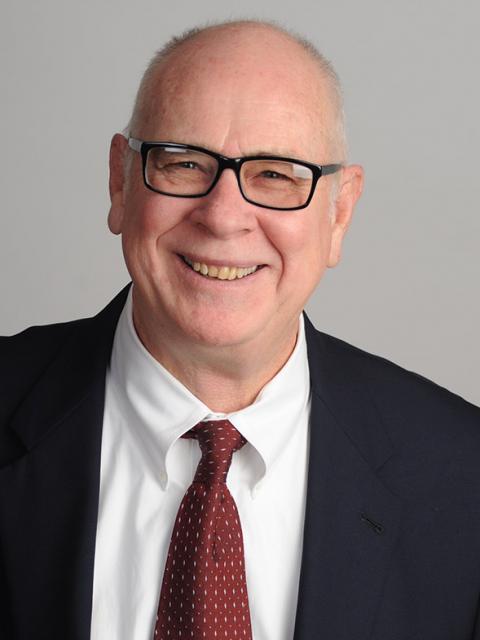 Phone
(708) 222-7000 Ext. 246
W. David Mills
W. David Mills has over 30 years of experience as legal counsel for a life insurance company. Insurance issues comprise a significant part of his practice. His work often involves developing practical procedures to enable clients to meet regulatory and other legal requirements while minimizing the impact of those requirements on the client's other objectives. He provides clients with day to day advice on administrative, regulatory, and claims matters for health and other types of insurance plans. He assists with the development of practical and efficient policies and procedures for implementing and administering various types of insurance programs. He also advises clients on obtaining governmental subsidies and on realizing other cost saving strategies for their insurance plans. His work often results in adopting procedures that tend to minimize risk of liability and thereby achieve favorable rates and terms for insurance coverage. He also acts as liaison with client's insurance companies in order to foster understanding and good will, and ultimately to achieve premium savings.
AREAS OF EXPERIENCE
Life Insurance Law
Life Insurance Litigation Defense
Insurance Coverage Disputes
Employee Benefits Law
Real Estate Law
Insurance Regulatory Law
Tax Law
Pension Plans and ERISA
REPRESENTATIVE EXPERIENCE
Counsel for A + Best's Rated Life Insurance Company for over 30 years.
Advise clients on all matters relating to insurance, including the adoption of policies and procedures to improve loss control, reduce premium rates and improve claims experience.
Develop and implement procedures for efficient operation of life, health, and other insurance programs.
Analyze litigation for potential liability insurance coverage, and communicate with insurance companies to obtain coverage wherever possible.
Over 30 years experience with national insurance company with responsibility for supervising litigation nationwide, directing defense strategy and making hands-on substantive contributions to all aspects of diverse and complex suits, including Class Actions, maintaining compliance with regulatory requirements without impeding company's business objectives, and representing company before state departments of insurance and other regulatory authorities.
PROFESSIONAL INVOLVEMENT
Association of Life Insurance Counsel
American Counsel of Life Insurers

Class Action Subcommittee, 2001 to 2005
Tort & Civil Justice Reform Task Force, 2001 to 2005

International Claim Association

Law Committee, 2003 to 2005
EDUCATION
J.D., De Paul University
B.A. English, De Paul University
ADMITTED TO PRACTICE
Illinois
U.S. District Court for the Northern District of Illinois
U.S. Court of Claims