Del Galdo 1 of 6 IL Attorneys Named Best Local Government Lawyer
February 11, 2020
By David Ormsby, Patch.com. View the original article here.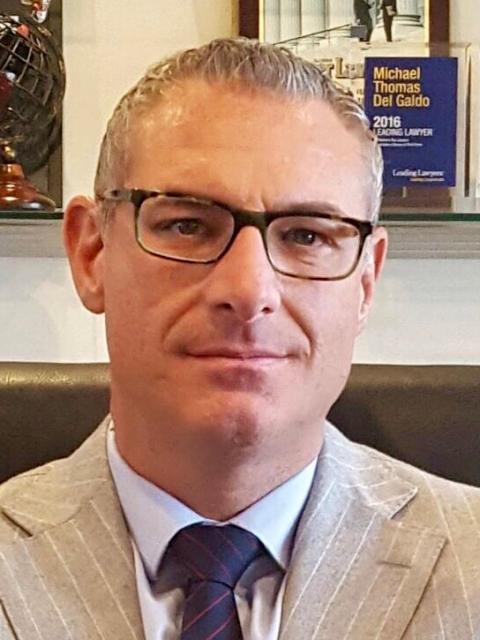 A national legal magazine is out with its 2020 list of best Illinois lawyers and tapped six Chicago-area attorneys as the state's "super" local government lawyers, including Chicagoland attorney Michael Del Galdo.
"Super Lawyers" magazine, part of Thomson Reuters, just rolled out its 2020 list of top lawyers – "Illinois Super Lawyers" – and selected, among approximately 85,000 licensed Illinois attorneys, just 5% of Illinois barristers as "super lawyers".
Within its 70 practice categories reviewed, the magazine identified just six state, local, and municipal attorneys as "super lawyers", all of whom are from the Chicago-area, including Del Galdo of the Berwyn-based, Del Galdo Law Group, LLC.
Del Galdo has been named an Illinois "super lawyer" for 10 years in a row.
Del Galdo, who founded his now 27-strong attorney firm in 1998, represents multiple park districts, school districts, municipalities, and other units of government in Cook, DuPage, and the collar Counties as the general counsel or special counsel, including: Village of Melrose Park; Village of Morton Grove; Village of Steger; Town of Cicero; City of Berwyn; City of Chicago Heights; Village of Stickney; City of Waukegan; City of Zion; legislative counsel for the Village of Dixmoor, among others.
Del Galdo said that he owes his selection to providing 24/7 accessibility; unfailing attention to the fine print; and relentless monitoring and parrying of endless new state laws that annually alter the legal playing field in which local governments operate.
"A mayor has to be able to reach you just as easily and quickly on a Saturday night as on a Monday morning," said Del Galdo. "And your advice must obviously be cognizant of not only the nuances of current law, but also – and equally as important – looming changes to law coming from Springfield."
Del Galdo, added, "A good local government also needs to be able to work with lawmakers to change or blunt laws that negatively impact our mayors and school boards," said Del Galdo. "That's what I do. And that's what makes our firm unique."